Make lasting changes to think and feel like a non-smoker
You will of course have your own reasons to quit smoking and anyone who loves you would be thrilled if you decided to stop. Your doctor wants you to quit smoking and so does your dentist! You may also find that your health insurance provider will offer a discount for non-smokers. So, there are plenty of positive reasons to quit!
However, what I have to say next may surprise you...
Don't stop smoking until you are ready!
Traditional smoking cessation approaches tell you to pick a date then throw your cigarettes in the trash. But the problem with that is you may not be ready. And then a week or so later, you relapse.
My approach helps update your unconscious mind with the attitudes of a non-smoker first, so that you actually feel ready to quit, rather than having to force yourself. When people quit for good, they are true non-smokers.
As a seriously committed, heavy smoker for over 30 years, I could not believe I could give up – until I met Janice! I quit completely and haven't touched a cigarette for three years. Many thanks Janice.
Become a true non-smoker...
And not just a smoker who is courageously resisting cigarettes.
Everyone knows someone who has quit smoking but still says they'd like one with a drink, or after a meal. And what a terrible place that is to be. Having to deny yourself something you want all the time.
That's why I use an approach that helps you become a true non-smoker, not just someone who is resisting smoking. The 'stopped smoker' courageously resists having a cigarette, while the non-smoker couldn't think of anything worse than smoking. That's if they give it a thought at all.
My approach to smoking cessation hypnotherapy changes the unconscious mind of a smoker to an effortless non-smoker. The techniques I use address every single psychological trick that smoking addiction plays on you and frees you from its grip.

Smoking cessation hypnosis with me will gently move your mind from its current addicted state to complete freedom from cigarettes. No longer will you be controlled by the need to smoke. No more planning your day so you can smoke, no more running outside at work or at parties, no more worrying whether you have enough cigarettes left. No more stressing about what smoking is doing to your health.
Before I quit smoking I was always thinking of my next cigarette, my life revolved around them. Now it's really different… and I don't want to smoke anymore. If I can do it anybody can.
Questions that you may have...
The initial session lasts about 90 minutes and is often sufficient to end your smoking habit. I will then follow up with you by phone a few days later just to know that all is going well. We will then arrange your second session, which will take about 60 minutes and this can be taken any time within the following 12 weeks.
Can I take this session remotely?
Yes. This session is held via Zoom or Skype so, no matter where you live you can have the quit smoking sessions without having to leave your home. Telephone sessions are also possible and these may be scheduled slightly differently, please ask for details.
How will I know if I'm ready to quit?
I get asked this a lot!
If you have a holiday coming up or there are Christmas celebrations just around the corner, you might be concerned that these events will make it more difficult to quit or stay stopped.
But remember, after the sessions you won't be a stopped smoker who is courageously trying to resist cigarettes. You will be a non-smoker who finds smoking something alien to do. But I understand why you might be sceptical and you're not alone in this concern. Once you actually experience it you will realise how easy it is to say "No" to cigarettes.
As with many decisions in life there isn't always an ideal time to do anything. What I mean by this is that there's always a reason to put things off, if you look for one! Sometimes we just have to say, "that's it, I've had enough," and now is as good a time as any.
All I can say is that it is well worth taking the step to become a non-smoker especially when you realise the importance of your health. In fact, there are many positive reasons for being a non-smoker that far outweigh that smoking habit.
But be sure of one thing, while I am all for being healthy, I am not against you being a smoker. It's your life and you have the freedom and choice to do as you wish. I am here to help you out of the psychological trap of smoking if that's what you want to do.
If you want to stop but you're still unsure then arrange a no-pressure chat with me anyway because there's nothing to lose, other than that smoking habit! 😉
The Stop Smoking Package is £250 or two payments of £125 (paid when booking initial session) and includes the following:
Please note: The initial consultation is in part to ascertain if this is the right decision for you at this time. If you or I decide not to proceed, there is still no fee for this consultation. This may result if you are for example, experiencing stress at this time in which case I may recommend an alternative approach.
A deposit of £125 is required upon booking with the balance made the day of your first Zoom appointment. If after pre-paying you need to change or cancel your appointment, provided you give 48 hours notice your deposit will be refunded or transferred to the new appointment.
Occasionally, some people for whatever reason may need additional sessions. This may happen if the smoking is connected to a deeper cause that didn't surface during earlier discussions. In this event I recommend a further three sessions and these are at £85 per session payable in advance.
Preferred payment method is bank transfer although a card option is available via PayPal or Stripe. This will be discussed when you book your first appointment.
A single Stop Smoking session can cost from anything from £70 to £700 (or more) depending upon therapist fees and where you live.
However, I like to be fair and keep my prices affordable to everyone. It has taken considerable training and investment on my part to offer what I consider to be one of the best smoking cessation hypnosis and psychology approaches that is available today.
Perhaps the best question to ask yourself is, "Is it cheaper to smoke or to quit?" And perhaps more importantly, what is the cost to your health if you don't quit?
According to the NHS, the average smoker who quits saves around £130 per month (smoking 10 cigarettes a day). That's a saving of £1,560 per year that's not going up in smoke! What could you buy with that saving in your life?
Think of quitting smoking with hypnotherapy as an investment, because that's exactly what it is - an investment in your health and wellbeing. It is also a huge financial saving and maybe that's a big motivation for you too. If you smoke 20 cigarettes a day at £10 a packet of 20 (often costing more) when you are no longer smoking your session will have paid for itself in less than one month!
So, even if you went back to smoking after one month, which is highly unlikely, you would have lost nothing, and yet enjoyed a smoke-free holiday!
First of all, hypnosis doesn't work like that and, no-one likes being told what they should or shouldn't do - that only builds resistance. Hypnosis gently trains your mind and emotional responses to your existing habit (any habit). This means that YOU feel differently, rather than me commanding you to stop.
You can rest assured that I have 100% confidence in the sessions I provide. Hypnosis is excellent for producing desired behaviour change on an emotional and unconscious level, in a part of the brain where habits and addictive behaviour are formed.
Get in touch today to arrange a no-obligation chat. Either call the number at the top of this page or complete the contact form via the button below. I look forward to speaking with you soon.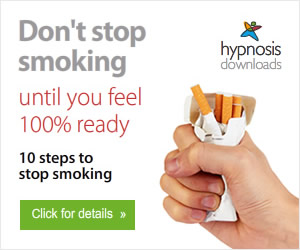 Takes you to another affiliated website.
"As a seriously committed, heavy smoker for over 30 years, I could not believe I could give up – until I met Janice! I quit completely and haven't touched a cigarette for three years. Many thanks Janice."
dave t.
"Before I quit smoking I was always thinking of my next cigarette, my life revolved around them. Now it's really different… and I don't want to smoke anymore. If I can do it anybody can."
kathie M.